Safe-Strap
Safe-Strap Company is your #1 source for Amusement Ride and Safety Restraints.
Our pioneering range of products have been designed and manufactured to make the amusement environment simpler, safer, and more convenient.
Quality belts at an affordable price are easy to find at Safe-Strap.
Don't see the restraint you need? Call us. Custom work is our specialty. We will work with you to craft a restraint to your specifications.
At Safe-Strap, small orders are always welcome.
New! Remote Locking Restraints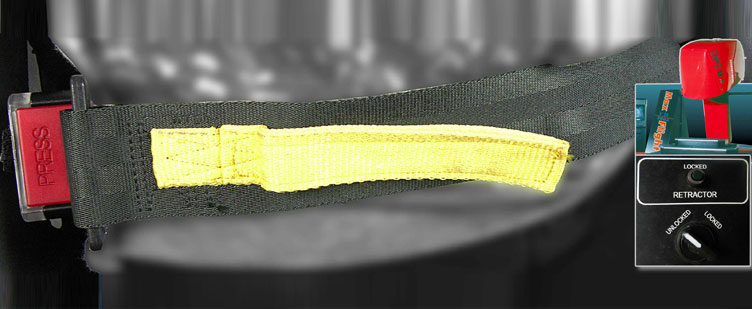 Aimed at revolutionizing ride design while allowing for greater rider freedom, Safe-Strap Co. introduces the Fail-Safe Remote Locking Restraint system. A first for the amusement industry and perfect for ride simulators, the Fail-Safe offers rider-controlled latches and remote controlled locks with a redundancy option to ensure rider safety.