Our Specialty Series Straps are unique configurations that vary from our other belt series. Straps for specific rides, such as Yo-Yo, Swings, Loop-O-Planes, or Rock-O-Planes are found in this series. The Specialty Series also covers straps used for "Bell Pulls" on boats or straps to bind an inflatable.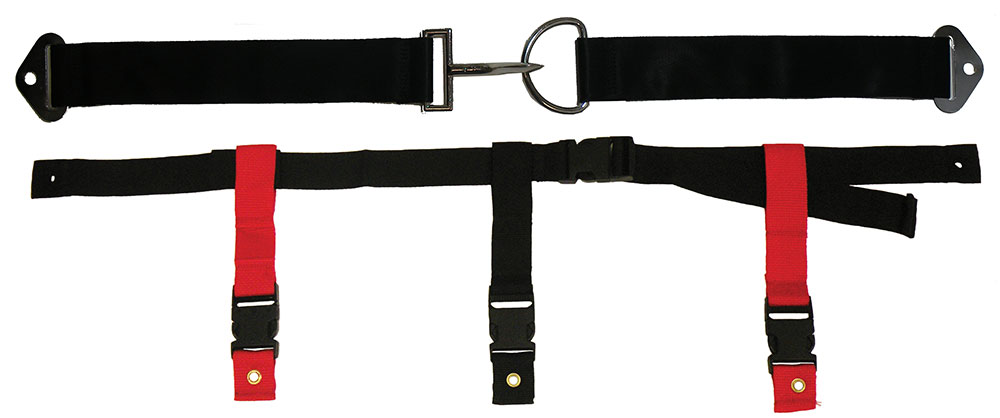 SWING BELTS: Multiple attachment points – typically three – a lap belt with a crotch strap. Multi-passenger Swings use one lap belt with multiple crotch straps.
BAR STRAPS: A fixed strap used as a secondary safety feature to hold a lap bar in place during a ride cycle. It may also be used a crotch strap to keep smaller riders from sliding under the bar.
SPECIALTY STRAPS: Ride specific restraints such as those used on the YO-YO or GYRO. Unique in design specific to the ride. Safe-Strap customizes to meet your specific ride belt needs.