The Remote Sensor Restraint model features a rider controlled mechanical latch and release system for self‐loading and unloading of passengers.
Up to three separate and independent sensors can be added to the restraint to monitor the tongue insertion and final latching of the restraint. These sensors provide restraint status feedback for complete security throughout the ride cycle.
LED options are available to back light the "PRESS" button and a top mounted
status light to provide visual indication to the ride operator.
This style features an Automatic Locking Retractor, a hardened tongue, and a compact and light weight mechanical receiver that captures the tongue
Riders can load and unload with minimal or no operator interaction. Since the RSR senses when the restraint is latched properly there is no need to physically check the restraints, which usually requires the operator to have their hands in close proximity to the rider's lap and chest area. This practice is often uncomfortable and embarrassing for riders. The RSR makes for a much better rider experience.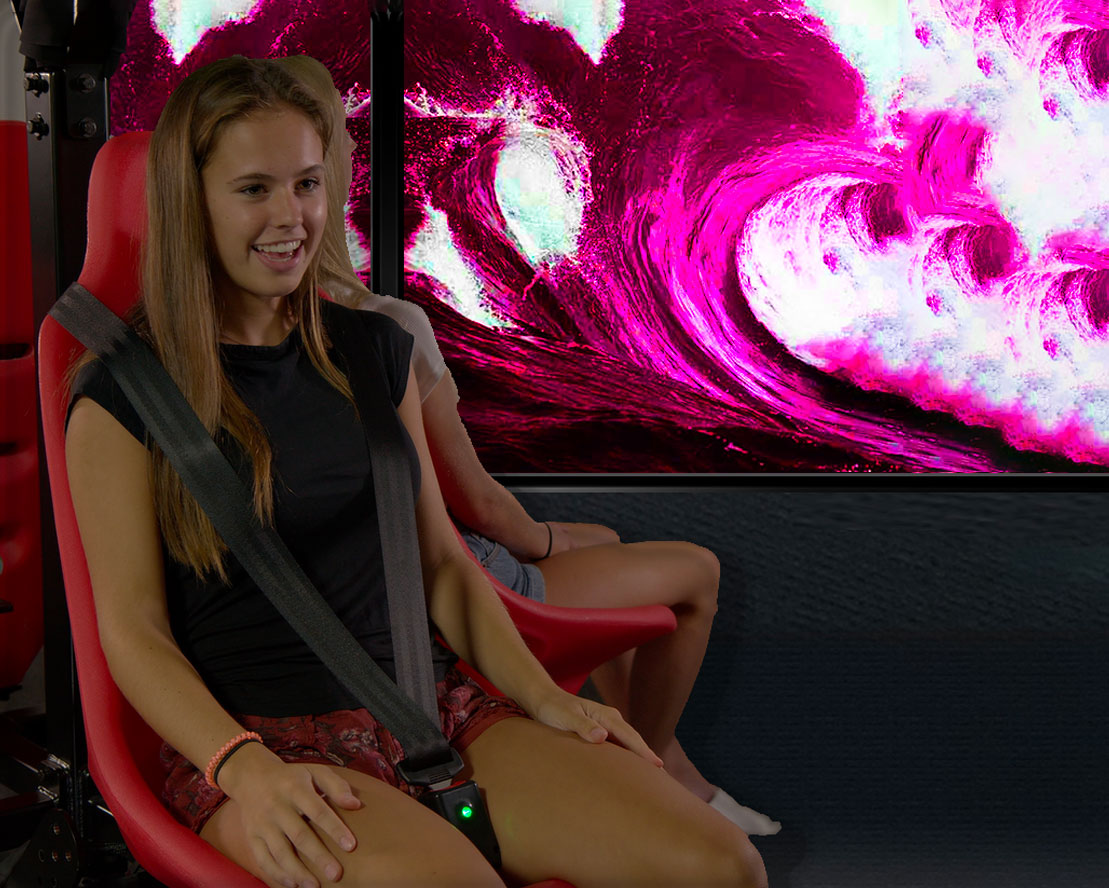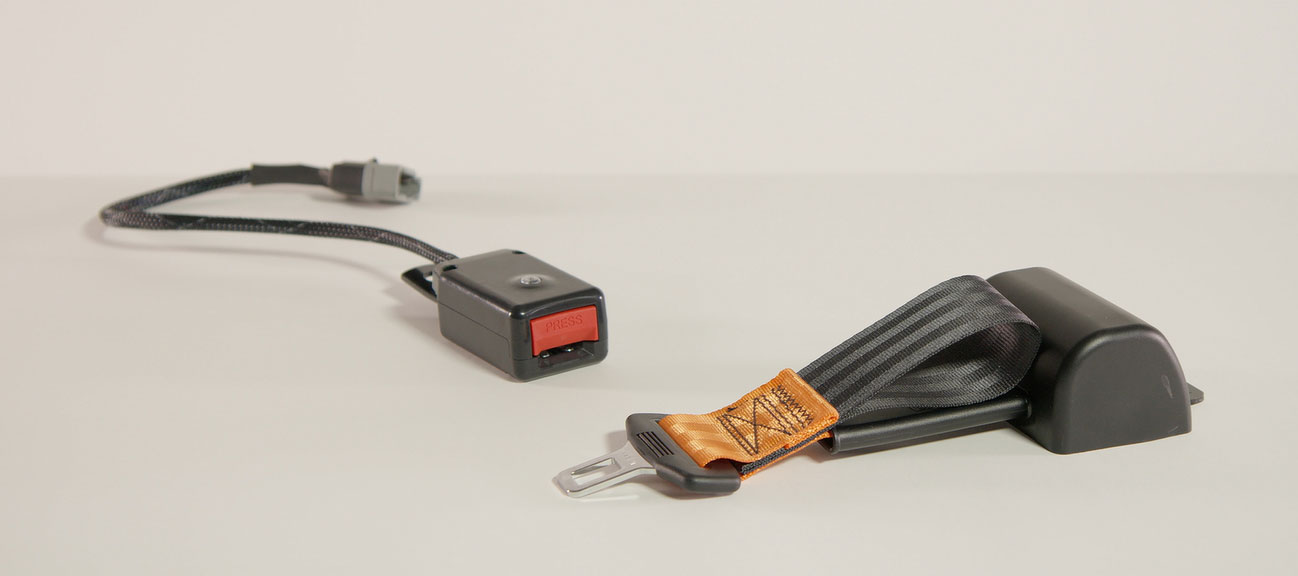 Safety Features
Sensors are scalable from one to three sensors for safety redundancy and can be interfaced with other extraneous ride features such as visual lights and alarms.
Optional back lit "PRESS" button can be independently controlled by the ride control system or ride operator to signal and direct passengers when and where to release the restraint.
High impact Polycarbonate plastic casing is very light weight but extremely tough and durable.
Intrinsically resistant to UV radiation and chemicals such as oils, grease and acids.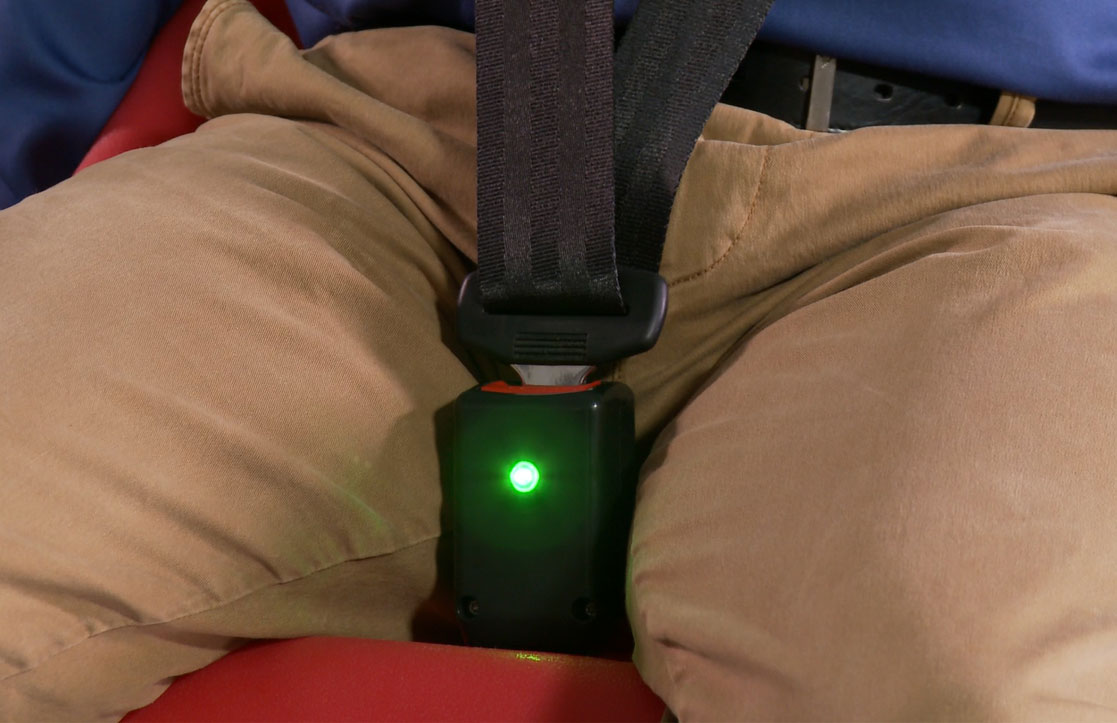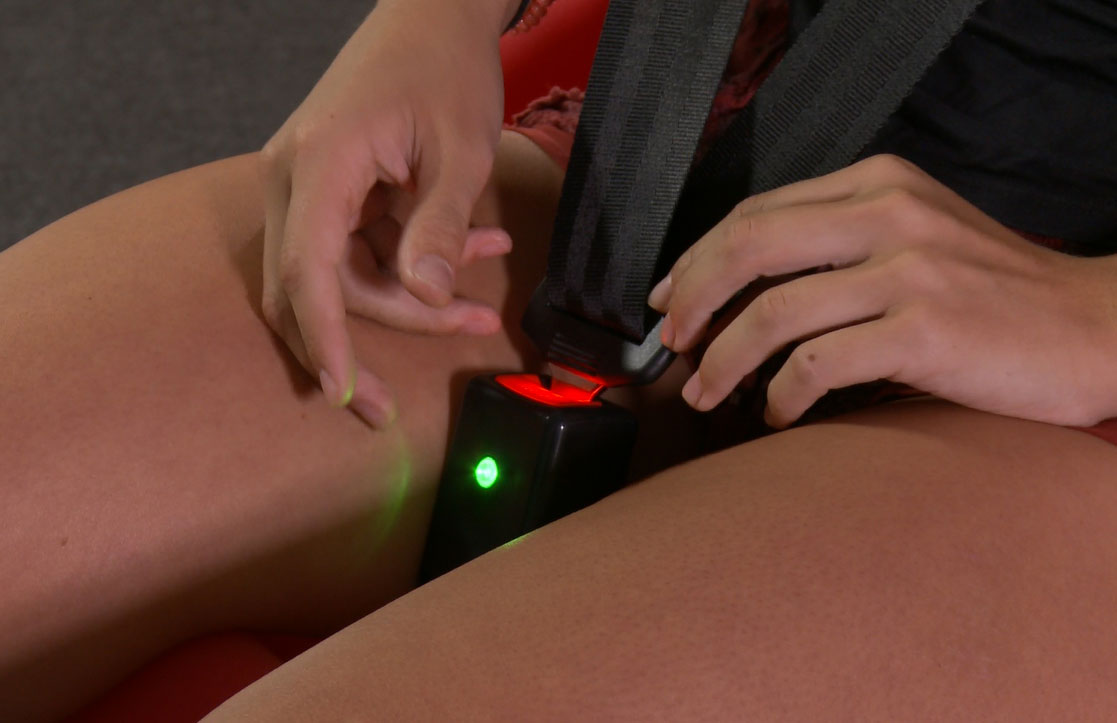 Go Kart System

With the advent of wireless ride control system for go carting, the Remote Sensor Restraint's sensors can be configured to the ride control system indicating when all restraints are in a locked status and the ride cycle is safe to start.
If a rider was to release the restraint to exit the cart during the ride cycle, the ride operator or the ride control board can be signaled to stop all carts.