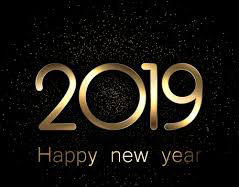 This time of year brings reflection and hope
We celebrate the accomplishments of the previous year and set goals with fresh dreams and hopes for the coming one.
So for January – I thought our blog would do the same.  Provide information of a change and review some current policies.
Safe Strap celebrates our achievement of winning a Brass Ring award at IAAPA this past November and another successful year.
Our commitment to improve, stay innovative and keep up with the ever changing demands unique to the amusement industry providing high quality, economical products to our clients remains our mission. (Over 35 years & still going strong!)
In order to accomplish our mission, over the past few months we have made several changes in our production and quality process.
However, with continued progress there is expense.
This year Safe Strap will be initiating a 5% increase on our entire line to help off set the costs of these processes and changes.  Increases are necessary due to cost of materials, labor as well as an increase in frequency and types of testing for quality control.
I also thought it would be a good time to review some of our most common policies – things to keep in mind when placing your orders.
MINIMUM ORDER
QUANTITY:  

5 pieces per item

PAYMENTS:

Prepayment on all orders.  Credit Cards: MasterCard, Visa or American Express and wire transfers.
Orders paid via certified check will result in a minimum delay of 8 business days.
Orders are not released until funds are clear.
Net 30 day terms are offered to clients purchasing more than $5000.00 annually. (Approved credit application required).
Exception:  All RLR / RSR products are prepaid or with approved credit:   50% down with balance net 30

LEAD TIMES:

Most orders ship within 2 business days.  Contact our office to confirm lead times on any large or custom orders.
Note:  All RLR & RSR Product lines have a minimum of 14 weeks lead time – please plan accordingly.

RETURNS:   

All returns are subject to a 25% restocking fee and freight expenses are non refundable.   All Returns MUST be reported and completed in a timely manner and they must be issued an authorization number in order to be processed.
Returns should be reported within 30 days after delivery and products should be returned to our warehouse within 15 days after authorization has been issued. Failure to follow these guidelines will result in forfeiture of credit.   Exceptions for extenuating circumstances will be considered.  Please contact your salesman for any questions and to obtain an authorization number.
Thank you for another fabulous year!  We appreciate each of you and we look forward to building long lasting relationships for many years to come.
We wish you all a safe, healthy, successful & happy 2019!