Which Month is our Favorite?
Naturally we really don't like to play favorites, but June is a top runner:
It's National Safety Month!

A month to focus on safety of all forms and fashions.  From the leading recognized safety programs in the Amusement Industry, NAARSO & AIMS – to the local schools & programs (like the PA RIDE SAFETY SEMINAR & NORTHWEST SHOWMENS SAFETY SEMINARS).
The hardworking group of experts & passionate members of ASTM – F24 working together to harmonize with other agencies and standards around the world.
Safety for the amusement industry has come under much scrutiny in the past few years – It amazes me some of the media coverage and speculation that is reported as "fact" and "news".
I am thankful for publications such as AMUSEMENT TODAY & the Carnival Warehouse News that reports the facts and bring balance to these stories.
The unique nature of the amusement industry is not unlike that of a small village – when something happens to one it is felt by all.
So in recognition of the Month – Please check your ride belts!   Follow the guidelines set out in our check list.
You don't have a checklist?    Call or email us today – we'll send it to you FREE!
Remembering all of you this month and praying for a great safe year for all of you!
Other Important days in June: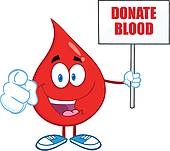 National Donut Day – June 1
National Best Friend Day – June 8th
World Blood Donor Day – June 14th
Father's Day – June 17th 
International Picnic Day – June 18th